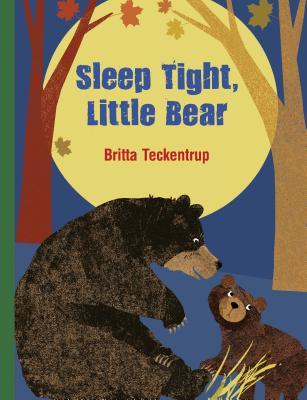 It s cold in the woods and it s time for Little Bear to start his winter sleep. But not before he says good night to all of his special forest friends badger, deer, rabbit, mouse, fox, owl, squirrel, and wolf. Now Little Bear can happily fall asleep in his warm and cozy den all snuggled up to his mother...knowing that his friends will watch out for him during his long winter s sleep."
We received this book via NetGalley to give an honest review.
This is a great bedtime story to read to the young kids. Me and K read this at bedtime and it was a great read. We read about how Little Bear and his mother are getting ready to go to sleep for the winter and Little Bear has to tell everyone he knows good night.
The illustrations went great with the story and draw you in. The bears look friendly which is good especially since bears sometimes tend to look scary.
The problems I had with this book are the following.
1.) The text was hard to read on the nook color. It was too small at times and I found myself putting the ereader close to my face to read what was being said which after a while gets tiring.
2.) Some of the words did not go with what was going on in the pictures. Which could make it confusing if a child was reading this by themselves. Now I am hoping the technical issues that I had with reading are fixed before the book is published which I am sure it will be, but for now it will be reflecting into my review.
3.) At the end Little Bear is cuddled up next to his mother and this part didn't really make sense to me and I had to re-read it to make sure I was reading it correctly. But Little Bear asking his mother for a kiss, and then he has fallen asleep. But then he asks her for a hug which she does and then Little Bear is starting to talk again but he didn't finish because he fell asleep. We didn't understand how he was asleep but yet still talked I think that needs to be fixed.
Overall a great read for all ages. If these issues are fixed and the price is good we might try to add this book to our collection of paperbacks.