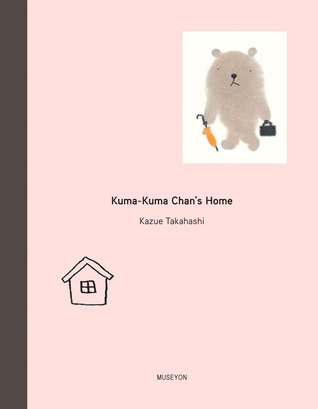 Title: Kuma-Kuma Chan's Home
Author: Kazue Takahashi
Published: April 1, 2016
Publisher: Museyon Inc.
Pages: 52 (hardback)
Genre: ages 2-4
Buy Links:
Amazon
,
Amazon.uk 
When a boy receives an invitation in the mail from Kuma-Kuma Chan, a friendly bear who lives far away, he travels by train, bus, and finally on foot to reach Kuma-Kuma Chan's home. Kuma-Kuma Chan welcomes him and serves tea. Even though the two don't have a lot to talk about, just by spending time together, sharing the day's activities they bond and create a friendship and enjoy each other's company. This heartwarming tale once again immerses children of all ages, in Kuma-Kuma Chan's peaceful, simple world.