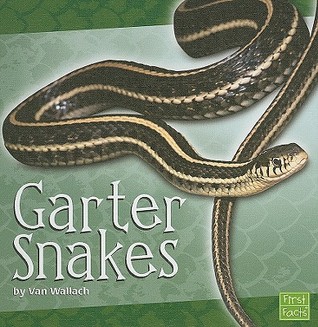 Quick and slithery, snakes are fascinating examples of adaptation. Discover the bodies, homes, and life cycles of these reptiles through close-up photos. Get closer than you ve ever been to snakes!"

K picked this book up from his school library.
These book is pretty awesome with information about the Garter snakes, how they look, where they live, how they hibernate and so much more. I honestly do not like snakes, K on the other hand thinks they are cool.
After reading this book with K I remember seeing a video on facebook about the gathering of Garter snakes. I tried finding it but I couldn't so I looked up on Youtube and found one that shows all the garter snakes gathered together. It just makes my skin crawl reading and looking at it. But it is actually pretty cool to see.
There was a lot of cool information that I did not know before about these kinds of snakes and I was glad that me and K both learned some new things.
*This is via Youtube and the owner of the video is
*