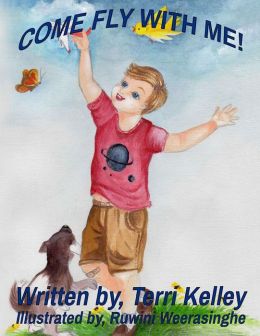 Traveling by plane can be a confusing and scary experience for children (and for some adults as well). This story is narrated by a young boy who is taking his first plane trip with his family. He observes everything that happens and explains it so that readers will appreciate their own trips. This is a great book to give to a child who is about to travel on an airplane.
We received this book to give an honest review.
When I read a children's book I feel as though the illustrations are a big part of the book. With this one, I have to say the illustrations could be a whole lot better. Hence that is why I am giving this book a three start rating. The people were kind of scary to me, and even K had mentioned the look of the people not looking happy and scary. Yes the illustrations went with the story but I feel as though they could have been done better IMO.
Now as far as the story goes, I think it was a good read for learning how to ready for a trip to the airport and how bit an airport really is. It is easy to read. You get told through the eyes of a young boy what he observes while getting ready to leave to when he is boarding. It has given K the idea of wanting to experience getting on a airplane. You can feel the excitement that the little boy is feeling while getting ready!
A great read for the younger kids.