Title: Jilly's Terrible Temper Tantrums and How She Outgrew Them
Author: Martha Heineman
Illustrator: Jo Gershman
Publisher: Smart Love Press
Published: March 2, 2017
Pages: 32
Genre: Children ages 3 on up
Review: ebook provided by NetGalley and publisher
When Jilly, a happy little kangaroo, has a series of Terrible Temper Tantrums, her parents lovingly help her through them. Children will be very familiar with the frustrations that trigger Jilly's upset feelings, and will applaud her dawning understanding that seeking help and a hug is far superior to the misery of a temper tantrum.

We received this book via NetGalley to give an honest review.
So I saw the title of this book and thought you know what I want to give it a try. My four year old likes to throw tantrums every now and then, just maybe when she saw how someone else acted and how they outgrew them she will as well.
First my daughter did not enjoy the book, I tried to engage her with questions asking if she thought the way Jilly acted was correct but she just kept saying this book is boring.
Second I felt as though the message this book came across with is when your child acts up you can still give them what they want as long as you tell them you love them, and ask for cuddles and hugs. This didn't sit well with me though I am sure other parents do the smart love and do not scold their child and that is fine with me to each their own.
Third the way Jilly spoke about her friend because she didn't want to play the same game was a big no-no in my book. Even A knew that was not nice to say and looked at me with big eyes and mentioned it.
I did like the idea of how Jilly towards the end knew that instead of acting out she asked for her parents and they came to help her. The illustrations were very good and did portray the story in the way it was going.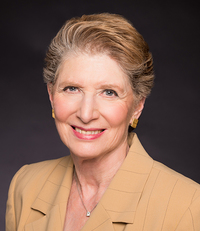 Smart Love Press is just publishing my second children's book, Jilly"s Terrible Temper Tantrums: And How She Outgrew Them. The first was the award-winning Mommy, Daddy, I Had a Bad Dream! Jilly"s Terrible Temper Tantrums has won the Mom's Choice Gold Award!
I am the co-author with William J. Pieper, M.D. of the bestselling parenting book: Smart Love: The Comprehensive Guide to Understanding, Regulating, and Enjoying Your Child (reprinted by Smart Love Press, 2011: www.smartlovepress.com). We also co-authored the popular adult self-help book, Addicted to Unhappiness (McGraw-Hill, 2004) and for ten years wrote a parenting column, "Smart Love," in Chicago Parent. I received my Ph.D. from the University of Chicago and my BA from Radcliffe College. Smart Love is the basis for Smart Love Family Services (http://www.smartlovefamily.org) which provides a broad spectrum of services to children and families, including counseling services, parent education, toddler programs, and a preschool. In addition to my own psychotherapy practice, I am the consultant to both the Smart Love Clinic and the Natalie G. Heineman Smart Love Preschool/Toddler Explorations.